103: Out With The New In With The Old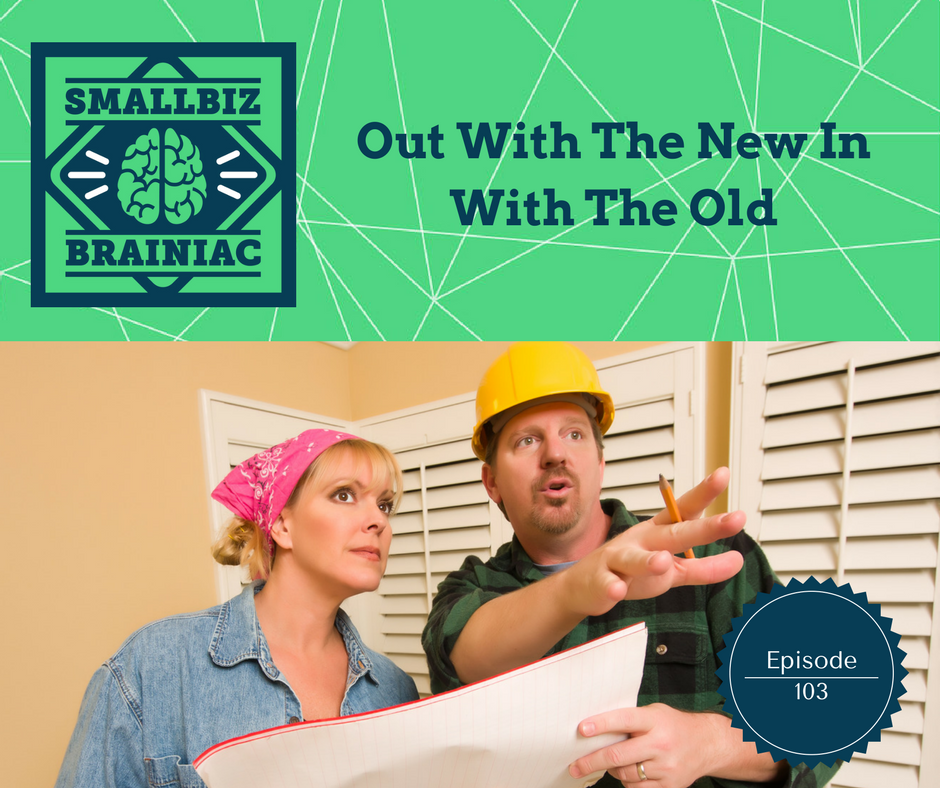 Back to two shows a week every Tuesday and Thursday – by popular demand!
I want to thank everyone who participated in the survey and provided their valuable opinion on the show.
We had surprising results. The response was amazing!
And the overwhelming majority of respondents prefer the old 7 to 10 minute format. So….. we're going back to that model starting tomorrow, Tuesday, March 14th.
Back to two shows a week every Tuesday and Thursday – by popular demand!
And, honestly, the reason I wanted to ask in the first place is because I noticed that the shows growth was slowing significantly after changing the format, at the beginning of the year.
However, I don't think we'll abandon the expert panel guest model altogether, but I haven't decided exactly what to do yet… so, yeah…. we'll see where we go from here with that.
And now, to announce the winner of the $100 Amazon gift card!
The winner is Christina Nielson… Congrats, Christina – please check your email later today for your prize.
As I said, starting tomorrow, we'll be back to the old format where I'll be teaching you about Telemedicine and how it is benefiting consumers.
You see, we don't need no stinking government intervention to make healthcare better. All the wonderful aspects of healthcare have not been the result of government. They're the result of individual ingenuity and risk taking.
99% of government regulation reduces our individual rights and distorts the free market creating an imbalance in the economy.
This new crappy Republican replacement for the disastrous Obamacare – is just another flavor of the same nasty tasting government served mush.
Aside from the Affordable Care Act (Obamacare), there are numerous federal and state regulations that create a lethargic system weighed down by administrative and compliance costs, and telemedicine is no exception.
I can't wait to dive into this topic tomorrow's episode as we go back to the old format.
Meanwhile, and as always, if you have any employer related questions, Robert and I are here to answer them for you.
Just go to smallbizbrainiac.com and scroll down to Got Questions and ask away.
You can also join our Facebook group. Just search for SmallBiz Brain Trust and click request to join.
Speaking of Robert, we're each going to do one episode a week. I'll be doing the Tuesday episodes and Robert will do the Thursday episodes.
Robert is on vacation in Europe for the next two weeks – but he did manage to produce an episode before he left so I'll publish that this Thursday, but next week I'll be doing both episodes.