13: Applicant Tracking Systems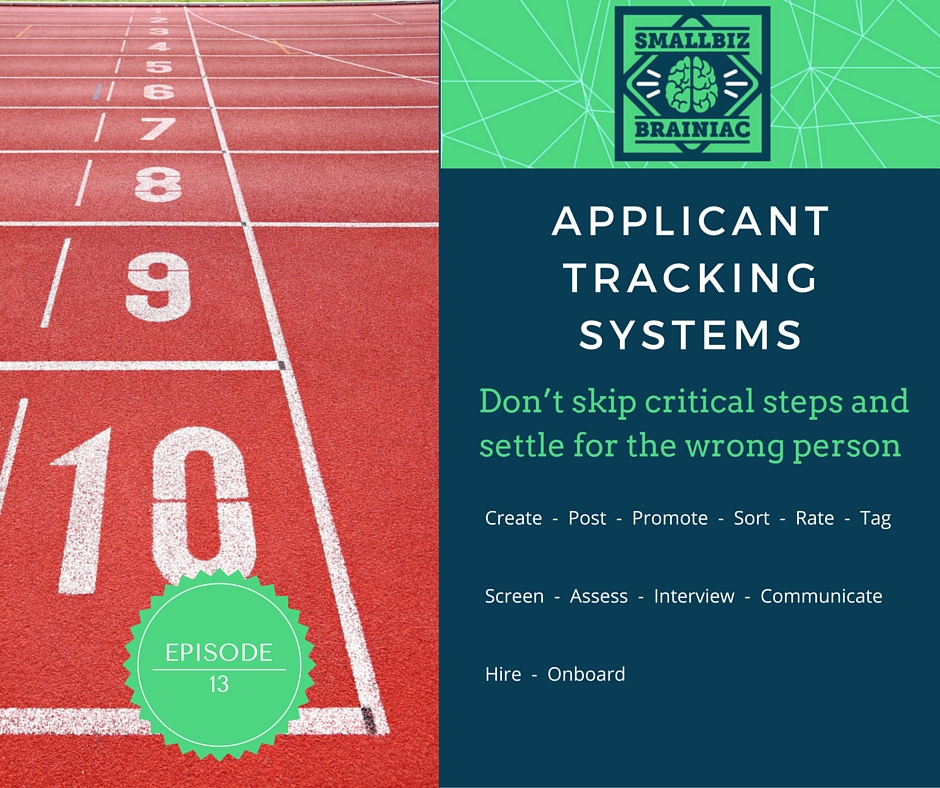 Recruiting made easy!
The hiring process is complicated.
There are many steps along the way. Everything from defining the position to on-boarding the new hire, and when you are in a hurry, or desperate for help, you get sloppy.
Don't skip critical steps and settle for the wrong person.
Purchase an applicant tracking system, or "ATS".
ATS system features
Creating the job within the system by simply completing all the fields – easy to do if you followed my advice from episode 2 to create a job description first.
Posting to the job boards and search engines with a single click.
Creation of an online application and careers page for your website.
Promotion of the opening via social media.
Intake of applicant data from any source.
Sort and rate the applications.
Screening using integrated background checks, drug testing coordination, and reference checking.
Create questionnaires and personality assessments.
Conduct video interviews.
Facilitate and manage communication between you and the applicants.
Automated on-boarding.
Make sure your ATS has the ability for candidates to apply via mobile devices. Most job seekers today are using mobile tech to search for jobs and a good percentage of them also apply via a mobile device.
Summary
Get an ATS even if you only hire a few employees per year. The cost is well worth the return and it gives you the best chance of hiring a superstar because by looking like an organized successful employer you'll attract a higher quality candidate.
You'll be using the same tools and following the same processes that large employers use. You will impress your friends and make your competitors look like they brought a knife to a gun fight.
Resource