25: "What's Good for People?" a report by Kate Lister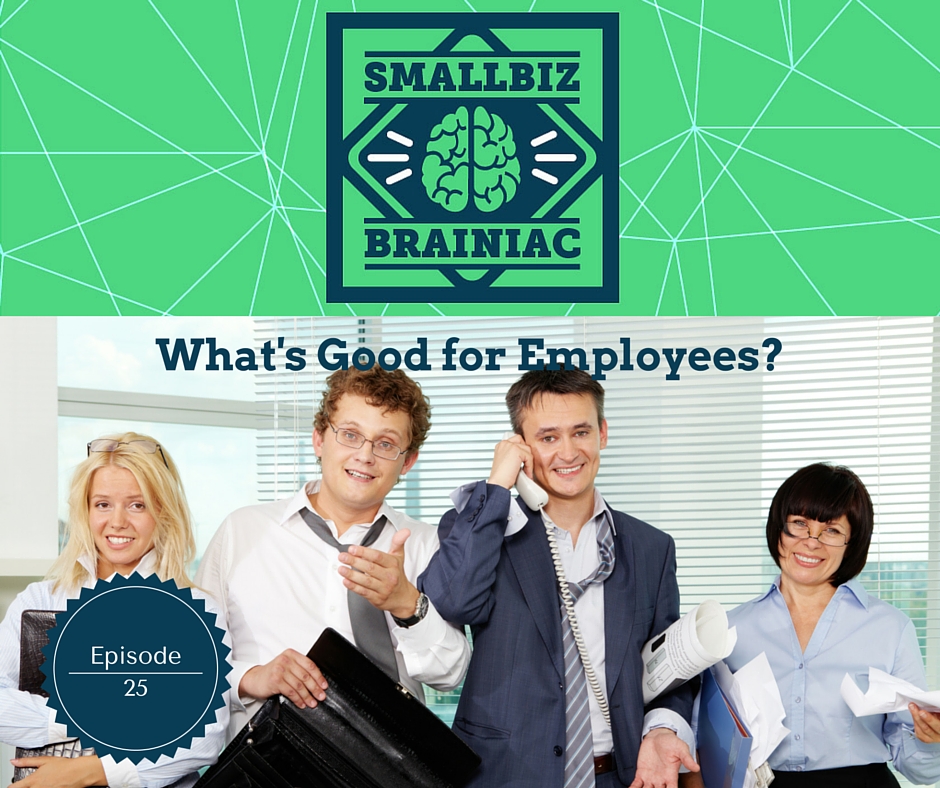 What can you do to enhance employee well-being?
Wellness is only one component of your employees well-being.
Workplace strategies that address employees' physical, emotional, and social well-being can increase employee engagement.
Kate Lister's report:
"What's Good for People?", written by Kate Lister, President of Global Workplace Analytics, broadens the discussion beyond employee engagement to encompass employee well-being.
After reading the report, I knew I needed to share it with you. It is the perfect sequel to episodes 22 and 23 about employee engagement. So, I emailed Kate, told her about the podcast and asked for permission to read it on the show.
She graciously agreed.
Kate is president of Global Workplace Analytics and she's an internationally recognized authority on emerging workplace strategies.
Kate has co-authored three business books.
She is a regular contributor to several online business sites.
She is an accomplished speaker, entrepreneur, corporate executive and philanthropist.
Take-aways from Kate's report:
http://globalworkplaceanalytics.com/downloads/whats-good-for-people
63% of CEO's are concerned about the availability of key skills.
85% of the the global workforce is actively or passively looking for a new employer.
87% of the global workforce is "not engaged" or "actively disengaged".
Only 11% of U.S. organizations offer what is considered to be a comprehensive wellness program.
Only 17% of the organizations with a defined budget for wellness programs spend more than $150 per employee per year on their programs.
Greater well-being results in lower costs and increased productivity.
The direct cost of poor health is estimated at about 15% of payroll.
Conclusion:
Spend a few bucks on employee well-being which in many ways is synonyms with employee engagement.
Put a program together, focus on the people and watch your key performance indicators rise.