93: Out With The Old In With The New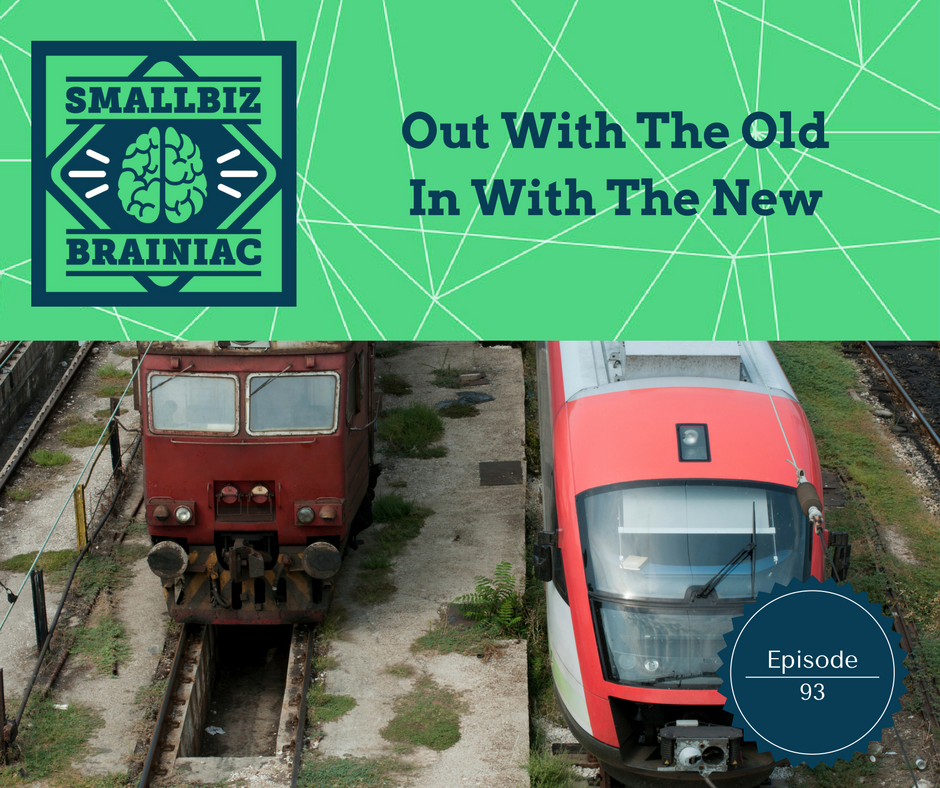 I've decided to make some changes to the SmallBiz Brainiac show. 
My last episode was on December 15th and I told you that I was going to take the next two weeks off to plan for 2017.
And that's what I did. I also took my daughter and nieces to see the movie Sing. It's an animation about Buster Moon, a Koala Bear, played by Matthew McConaughey. I won't give it away but Buster is an entrepreneur. He owns a theater which has seen better days. He's bankrupt with one last chance to save his business. He has to think outside the box and change his business plan. There are other excellent business lessons from this movie but that's all I'll say. Go see it, even if you don't have kids! It's a fantastic movie.
And for me, it actually helped me decide what to do next with this podcast. As a result all my reflection and contemplation, I've decided to make some changes to the show. Instead of two short episodes each week, I'm going to release one longer show that explores the topic in more depth.
It's been difficult to consolidate everything into 7 minutes, and the reality is, after 92 episodes, the average length is actually over 9 minutes. And even then, I'm trying to cram a lot of information into a short amount of time.
I've also decided to use a co-host and a panel of regular contributors. So that means there will be three of us on each episode and it will be more of a discussion rather than a lecture.
I hope this new format will provide you with more value and some entertainment because the people on the panel are characters. So, yeah! I'm really excited about this new format and I can't wait for you to meet your new co-host and each of the panel members.
The first episode will be released on Monday, January 9th and every Monday thereafter.
So, mark your calendar, be sure you are subscribed to SmallBiz Brainiac, and I'll talk to you on January 9th.