2: Creating a Job Description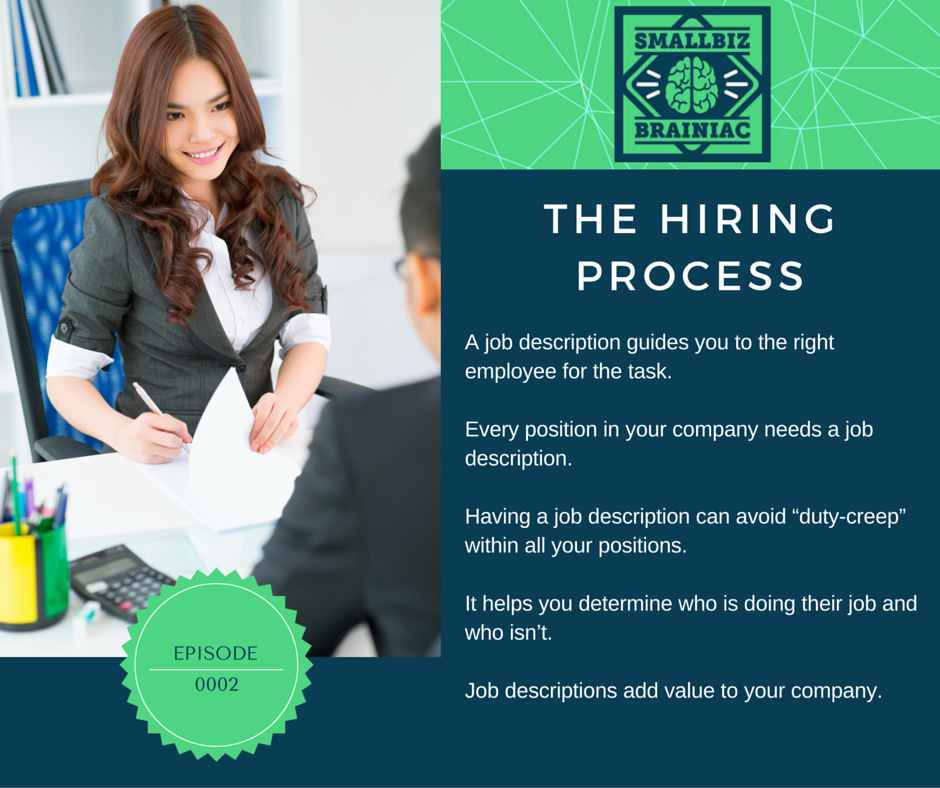 Steps to writing a job description
Why do you need job descriptions?
A job description guides you to the right employee for the task.
Every position in your company needs a job description.
Having a job description can avoid "duty-creep" within all your positions.
It helps you determine who is doing their job and who isn't.
It adds value to your company.
It makes performance reviews much easier.
Action Items:
Create a job description for every position in your company. Not just the one you are hiring for.
Establish a review and maintenance program to keep them current.
Use the free CareerOneStop.org template to get started.
Join the SmallBiz Brainiac Facebook group.
Resources:
You can find a free job description template at CareerOneStop.org.
Stay tuned for coming episodes when we learn about these other steps in the hiring process:

recruiting
interviewing
making the job offer
onboarding
orientation