129: ICE's IMAGE Certification Program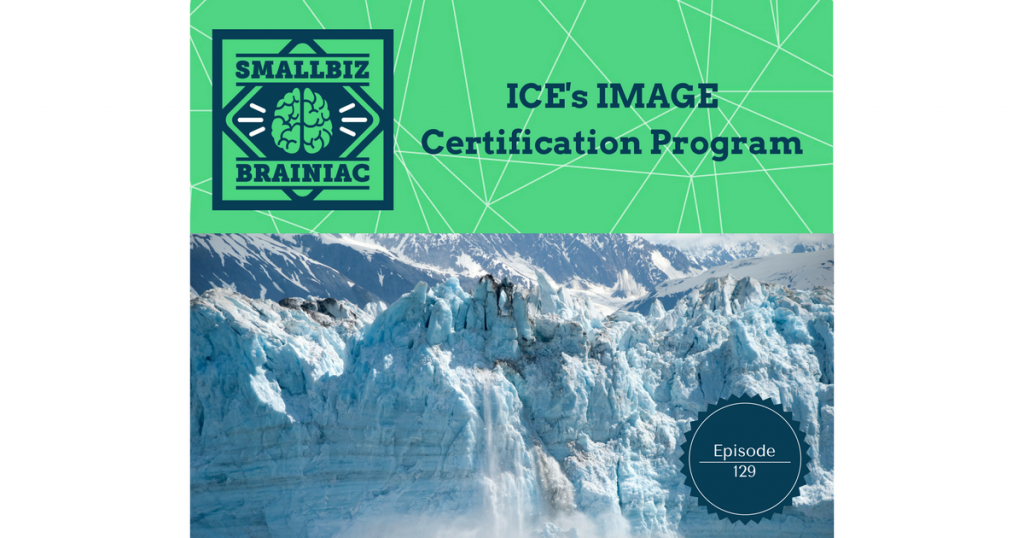 The certification focuses on employers that have the ability to effect change in their industry or region.
Undocumented Immigrants:
Undocumented immigrants gaining employment in the United States has been a headache for the U.S. government for decades.
In 1986 the Immigration Reform and Control Act led to the creation of the Form I-9 which required employers to start verifying that the employees they were hiring were authorized to work in the United States. Any employer found to be in violation would face a penalty, or worse, jail time.
Despite the efforts to curb undocumented workers by the introduction of the Form I-9, the problem persisted. Undocumented workers would simply obtain fake documents that would satisfy the requirements of the I-9. Or perhaps employers would just look the other way because the lure of cheap labor was too tempting.
Because of this, there have been further efforts over the years to try and make it more difficult for undocumented immigrants to find jobs, and make it more difficult for employers to hire them.
E-Verify:
In 1997 E-Verify was rolled out as a basic pilot program to prevent illegal immigrants from getting jobs. E-Verify is an electronic database that is used by employers to verify the I-9 information that has been provided to them by a newly hired employee. The information provided by the employee should match the information in the E-Verify database. If it doesn't match, then you may have just hired an undocumented worker that provided false information.
For more information about E-Verify, go back and listen to episode 30. Thomas Lindsay gives a pretty good breakdown of the process in that episode.
ICE (not the frozen water cubes):
The Department of Homeland Security was established in 2002. The DHS combined 22 different federal departments and agencies into a unified, integrated cabinet agency. In 2003, two of these departments that were rolled up under the umbrella of the DHS merged.
The United States Customs Service and the Immigration and Naturalization Services merged to create the Unites States Immigration and Customs Enforcement, also known as ICE.
ICE has more than 20,000 employees spread across 46 countries whose primary objective is to enforce federal laws governing border control, customs, trade and immigration to promote homeland security and public safety. The agency has an annual budget of approximately $6 Billion which is primarily devoted to enforcement and removal operations, and homeland security investigations.
IMAGE:
Furthering the fight against undocumented workers, In July 2006, ICE announced the ICE Mutual Agreement between Government and Employers or IMAGE program.
According to ICE, the purpose of this program is to assist employers in targeted industries develop a more secure and stable workforce. It also enhances fraudulent document awareness through education and training. ICE also states that undocumented workers secure jobs through fraudulent means such as presenting false documents, completing fraudulent benefit applications and stealing someone's identity.
ICE believes that the IMAGE program will help combat unlawful employment and reduce vulnerabilities that help illegal aliens gain employment,
IMAGE Certification:
There is a certification process available through ICE that now offers a formal membership certification for the IMAGE program.
The certification focuses on employers that have the ability to effect change in their industry or region. The idea is that influential companies within the business community will serve as examples or role models for other businesses to emulate with an emphasis on immigration compliance. Program participants will be deemed IMAGE certified upon enrollment and completion of IMAGE membership requirements.
According to ICE, willing employers will receive piece of mind by ensuring a lawful workforce. By voluntarily participating in the IMAGE program, companies can reduce unauthorized employment and the use of fraudulent identity documents.
As part of IMAGE, ICE and U.S. Citizenship and Immigration Services (USCIS) will provide education and training on proper hiring procedures, fraudulent document detection and use of the E-Verify employment eligibility verification program. Members will also learn about the importance of avoiding discrimination in violation of the Immigration and Nationality Act's anti-discrimination provision. Other benefits of participation include:
The promotion of a level playing field in your industry
Assistance in becoming compliant with the law
No Form I-9 audit for 2 years
In order to qualify for the IMAGE certification program you must:
Complete the IMAGE Self-Assessment Questionnaire
Submit to a Form I-9 audit
Enroll in the E-verify Program
Establish a written compliance policy which includes internal I-9 audits annually
Review and sign an official IMAGE partnership agreement with ICE
ICE goes on to say, "A company that signs up for the IMAGE program has the piece of mind that they are following the law." And that it is "simply good business. Compliance is a critical part of brand protection. A company that engages in illegal employment practices risks their good name. Risks their reputation and even their market performance."
Dangers of Hiring Undocumented Workers:
What happens if your not interested in validating your employees employment eligibility status?
Well, as we just discussed, participation in the IMAGE program is voluntary so there is no requirement to utilize that program. However, every employer in the United States is required to complete a Form I-9 on their employees and many states require the use of E-Verify in some capacity to supplement the I-9 process.
There are consequences for not taking action to meet the minimum verification requirements. Failure to complete Form I-9, or to knowingly falsify Form I-9 could lead to civil violations or in some cases even criminal violations.
Civil violations may include:
Knowingly hired, or to have knowingly recruited or referred for a fee, an unauthorized alien for employment in the United States or to have knowingly continued to employ an unauthorized alien in the United States
Failing to comply with Form I-9 employment verification requirements
Committing or participating in document fraud for satisfying a requirement or benefit of the employment verification process or the INA
Committing document abuse
Unlawful discrimination against an employment-authorized individual in hiring, firing, or recruitment or referral for a fee
Failing to notify DHS of a Final Non-confirmation (FNC) of an employee's employment eligibility
Requiring an individual to post a bond or security or to pay an amount or otherwise to provide financial guarantee or indemnity against any potential liability arising under the employment verification requirements
Criminal violations may include engaging in a pattern or practice of hiring, recruiting or referring for a fee unauthorized aliens.
You can also be certain that these violations will be accompanied with fines.