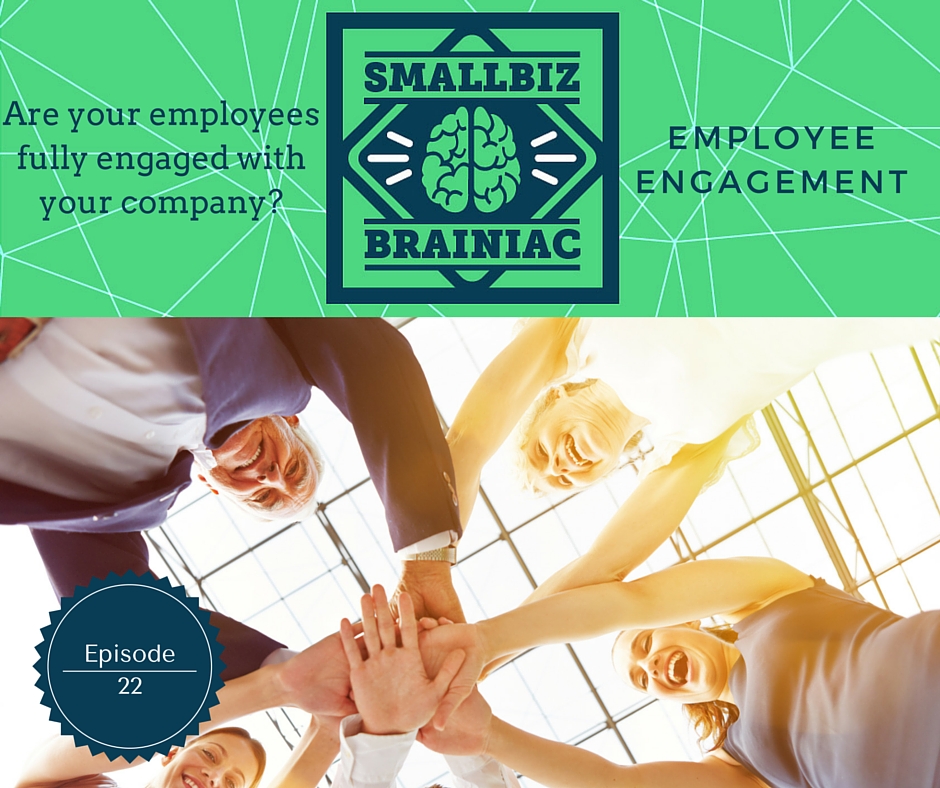 Are your employees fully engaged with your company?
What is employee engagement? It's about creating an environment of inclusion and participation. It's about your employee's sense of belonging and value.
Successful employee engagement improves retention and attracts top talent. It increases productivity and improves quality.
It makes your company stronger, more nimble and resilient.
Imperfect Execution:
I've never had a formal employee engagement program.
Most of the time the engagement activity has been unconsciously executed.
Even an informal, unconscious approach can pay dividends.
Small Employers Have The Advantage:
It is easier for small employers to engage their employees than it is for large employers. Small employers however should document their strategy and focus on executing it.
Small employers have an easier time with employee engagement because many of the practices that are most effective involve transparency, communication, access to "insider" information and greater levels of employee responsibility. All sort of inherent elements in a small business.
According to a report from Dale Carnegie Training, 36% of employees in smaller businesses are engaged compared to only 29% in larger businesses. They say that despite the perks that come with working at a larger company, small employers have a unique competitive advantage.
Dale Carnegie Training defines engagement:
"…as winning the hearts and minds of employees and helping them believe in—not just understand—what they're doing. Actively engaged employees believe in their company's mission and are loyal to their employer, and they promote that feeling among their peers."
It's all about getting employees to believe in what they're doing and believe in their company's mission.
Take Action:
While large employers have more resources to dedicate to the development, implementation and perks, the most valuable engagement activities cost very little.
Having a thought out documented employee engagement strategy will pay huge dividends.
You're never too small to have an employee engagement strategy.
Start by just documenting and focusing on the things you probably already do unknowingly and build on that foundation.