24: How Medical Marijuana Impacts Employers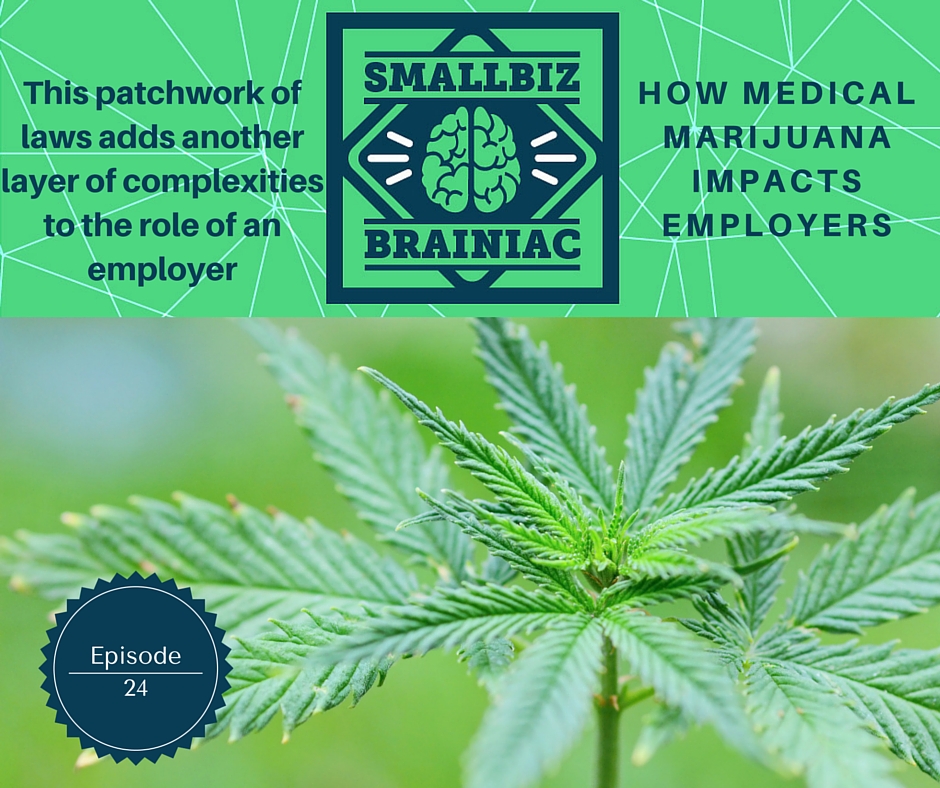 Legalization of medical marijuana is sweeping the nation.
Twenty-three states plus DC and Guam, now have some form of medical marijuana legislation.
States with medical marijuana laws:
Alaska, Arizona, California, Colorado, Connecticut, Delaware, the District of Columbia, Hawaii, Illinois, Maine, Maryland, Massachusetts, Michigan, Minnesota, Montana, Nevada, New Hampshire, New Jersey, New Mexico, New York, Oregon, Rhode Island, Vermont and Washington.
Despite these state laws, marijuana continues to be illegal under Federal law.
The federal Controlled Substances Act (CSA) criminalizes marijuana.
The Department of Justice is committed to enforcing the CSA.
On August 29, 2013, the DOJ issued its latest guidance concerning marijuana enforcement.
 Impact on terminations
This patchwork of laws adds yet another layer of complexities to the role of an employer.
Can the employer terminate that employee's employment following a positive workplace drug test result where employee used medical marijuana?
Must an employer accommodate an employee using medical marijuana?
How does medical marijuana use impact workers' compensation insurance?
California rules
California employers have a lot of leeway when hiring, disciplining and terminating an employee when it comes to a positive drug test, even when the result is for marijuana consumed by a MM cardholder.
You have to make sure the drug testing is done legally.
Federal law requires employers with 25 or more employees to comply with the ADA and make reasonable accommodations for employees with a disability but the use of medical marijuana is not considered a reasonable accommodation by the federal government since it is illegal, and the California Supreme Court ruled in 2008 that employers have a right to drug test and fire an employee who tests positive for marijuana, regardless of their medical use.
This is an excellent time for all of you to review your policies, job applications, background check procedures, and interview materials to make sure they are in compliance with state law.
You should:
Implement a policy prohibiting marijuana use in the workplace and providing for appropriate drug testing of applicants and employees.
If you already have one then make sure it specifically address medical marijuana.
Consult with employment counsel to make sure your practices, policies and procedures are compliant and protect you from discrimination claims.
Impact on workers' compensation
There are two issues to look at.
Can you deny a claim where the injured employee tested positive for marijuana that was consumed legally under state law? It's pretty hard to get out of a claim. Must be significant contributory factor or proximate cause of accident.
Can medical marijuana be prescribed by a claimant's treating physician in a state that has MM laws? No
On the Sedgwick blog, Darrell Brown, Chief Performance Officer sums it up rather nicely