3: Independent Contractor or Employee?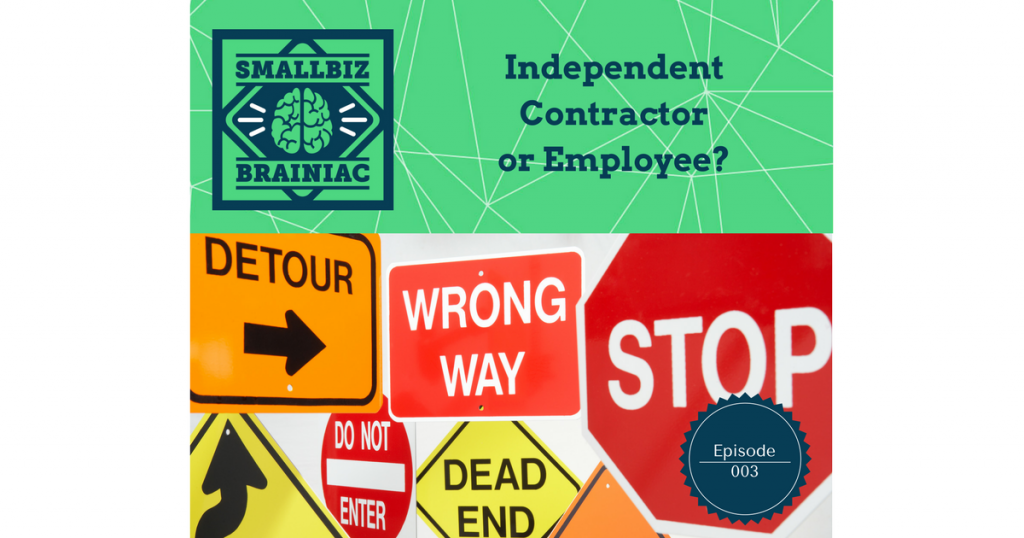 Independent contractor or employee? The importance of worker classification.
Today as part of the hiring process, we are talking about worker classification. Is the worker an independent contractor or an employee?
Today we will learn:
How the gig economy's use of independent contractors is being challenged.
Why the proper classification is a BIG DEAL!

Before you hire, you must determine if this is

 an employee or an independent contractor.
Some current examples of this issue:
Uber is currently embroiled in a class action lawsuit regarding this exact thing, so take a listen to the episode and I will tell you all about it.
Amazon has also been sued by their drivers about misclassification. This is a hot issue.
10 other tech start-ups have been sued using the same law firm as the Uber drivers.
Other companies who have been sued include a construction company, an apartment complex and a strip club.
If you want to classify some of your employees as independent contractors, it's a good idea to get some help by using software like sherpashare.com
Listen to this episode for 3 examples about the crazy way these companies were dealing with worker classification!
Who is an independent contractor?
The IRS says if the firm paying for the work only controls the results of the work, and not how it will be done, or what will be done, then the classification would be independent contractor.
Stay tuned to episode 4 where we jump back into this topic to try to clear the air about this important element of the hiring process!