67: Interview with Scott Genta, Chemical Engineer and Safety Consultant – Part 2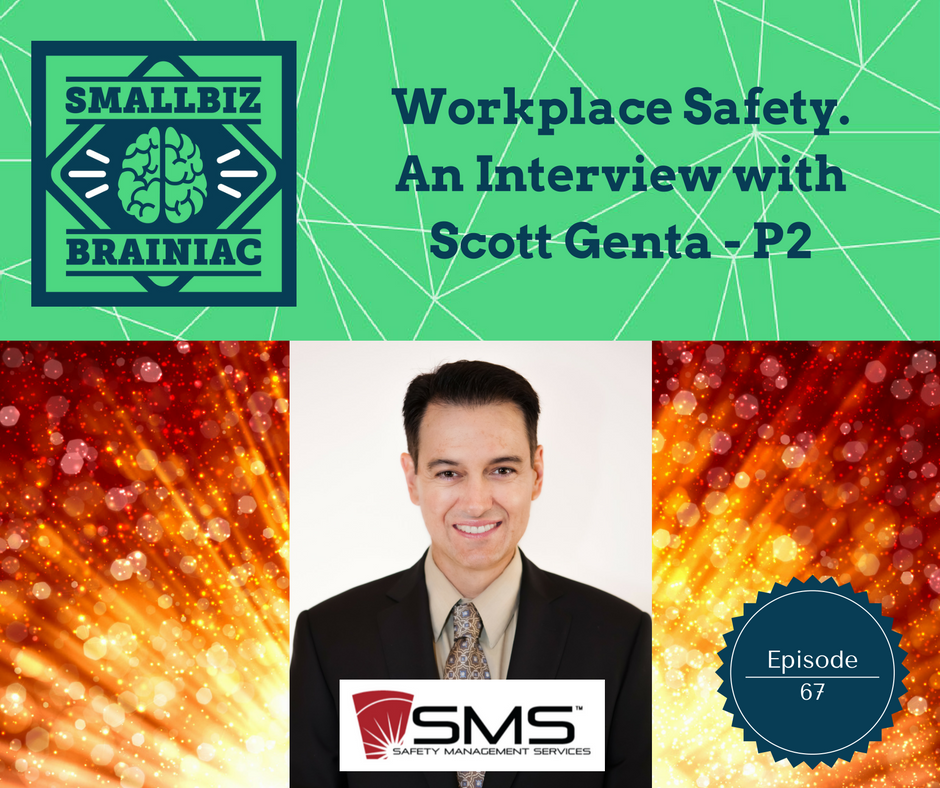 "How do you know your employees even understood that training?"
Scott is co-founder of Safety Management Services, Inc., or SMS, an international provider of risk management services to a wide range of commercial clients and government agencies.
This episode is part 2 (the final part) of my interview with Scott Genta.
SMS Highlights:
Recap from part 1 (episode 66)
Engineering firm working in the explosives and propellent industries.
Serving clients around the world.
Site in Utah for testing propellents and explosives.
Recognized by the DOT as source for shipping classifications for explosives and explosive articles.
Audits:
"It's easy to talk the talk… but let's get on the floor and see if people are walking the walk…"
Scott starts his audits with a review of their written program. What have they written, and what are they saying they're going to do?
Go out and talk to the employees. See if they've been trained, if they know about the safety systems and if they are following them.
It's easy to talk the talk… but let's get on the floor and see if people are walking the walk.
Successful at getting into the systems and identifying what's missing such as training programs.
How do you know your employees understood the training?
"Give a little quiz or something written…"
Hint – give a little quiz, or give something written so you know they weren't asleep during the training and they understood the training. This will help your employees be safer and it will prove to regulators that you provided the training.
How often should training be conducted?
OSHA gives guidelines on certain occupations. Absent these, annual awareness training should be provided at a minimum.
Licensed positions have set timeframes for retraining.
Have you assisted a client with OSHA penalty abatement or violation correction?
As a small business you don't want to be involved in an OSHA inspection if you can avoid it. If you are inspected and violations are found you can abate the penalties by agreeing to implement the changes they've asked you to make.
You don't want to not do what you agreed to do because the penalties could double.
Scott Genta
LinkedIn: https://www.linkedin.com/in/scott-genta-b2143128
Website: http://www.smsenergetics.com