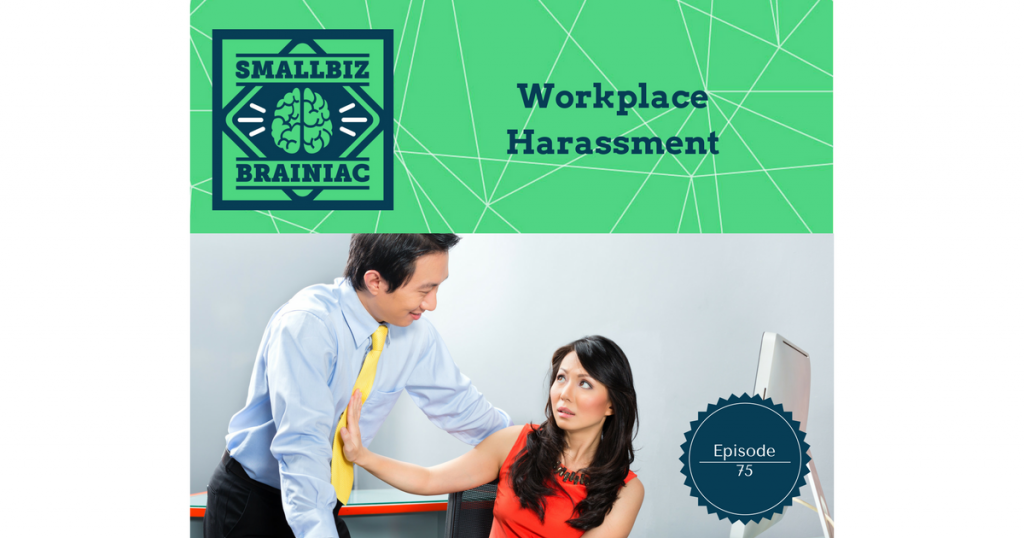 You are automatically liable for your Supervisors harassment.
In simple terms, the difference between discrimination and harassment is discrimination is a form of bias committed by the company. For example, you didn't hire someone because of their race. Whereas harassment is bias committed by an individual within or an employee of the company.
What is harassment?
Harassment is unwelcome conduct that is based on race, color, religion, sex, pregnancy, national origin, age, disability or genetic information.
Harassment becomes unlawful where:
1) enduring the offensive conduct becomes a condition of continued employment, or
2) the conduct is severe or pervasive enough to create a work environment that a reasonable person would consider intimidating, hostile, or abusive.
A $168mm harassment lawsuit…yikes!
Here is a great example. This is believed to be the largest harassment claim in U.S. history.
This is the story of 45 year old, UCLA and Yale educated Arminia woman who worked for Mercy General Hospital in Sacramento, California as a cardiac surgery physicians assistant.
Ms. Chopourian was fired for failing to show up for an on-call shift and for sleeping on the job….legitimate reasons, if true and if consistently applied.
During her two-year employment, she filed 18 written complaints.
Including things like patient safety, sexual harassment and violations of the meals and break rules.
I don't know when the alleged causes of termination happened but unless Mercy General responded to each and every compliant, then the timing of her termination is highly suspect.
The hospital did not take away Ms. Chopourian's right to work at the hospital and about a year after being fired she found work with a physician who performed surgeries at Mercy General, as well as other local hospitals.
But after one of her depositions in her case against the hospital, they revoked her privileges causing her to lose her new job… i.e. retaliation.
Fast forward to the 11 day trial… Ms. Chopourian testified of being tormented and sexually harassed by surgeons and medical staff for the entire term of her employment.
A federal court jury unanimously found that Mercy Hospital had engaged in sexual harassment, retaliation, wrongful termination, intentional interference with her job search, defamation and meal and rest break violations.
And they gave her a $168 million verdict, consisting of economic, emotional distress, and punitive damages.
"An ounce of prevention is worth a pound of cure" – Ben Franklin:
Preventing workplace harassment should be on your radar. It's not hard to do…you just need a policy that is clearly communicated with regular training.
An important part of your no tolerance policy is a complaint process. This process needs to make it easy for your employees to use. A process where they feel free to raise their concerns. What's even more important is taking the right follow-up action…. immediately.  Your employees need to be confident that you'll actually address their concerns.
This is where Mercy General really dropped the ball. They had no follow-up. They didn't do anything about the complaints.
In addition to letting you know about the harassment, the EEOC recommends that you encourage your employees to tell their harasser directly that the conduct is unwelcome and must stop.
You are automatically liable for your Supervisors harassment. You can only avoid liability if you prove that you reasonably tried to prevent, and promptly correct the harassing behavior; and the employee unreasonably failed to take advantage of any preventive or corrective opportunities you provided.
You will also be liable for harassment by non-supervisory employees and even non-employees whom you control,  like independent contractors or on premises customers, if you knew, or should have known about the harassment and you failed to take prompt and appropriate corrective action.
New Jersey ups the ante on emotional distress:
A recent New Jersey court ruling has effectively increased the cost of harassment claims in that state.
You know I'm not a lawyer but I'm going to explain it.
In this case, two brothers were employed by the same company and both had senior level positions. They were subjected to executive level harassment based on their nationality.
They sued the company and one key executive… and they won. The jury awarded $2.5mm but $1.4mm of that was for emotional distress.
Emotional distress awards typically aren't that large and while the EEOC says there isn't any specific formula, there are award amount standards based on the type of emotional distress, its nature and duration.
In a previous New Jersey case referenced in this case by the company in their appeal of the award, the emotional distress claim was sent back to the trial court by the appeals court for reconsideration since it was excessive and constituted 'a miscarriage of justice.' In that case the award was $100,000.
But the judge in the Miller case said that in order to modify the juries decision it has to "shock the judicial conscience," meaning it is "wide of the mark," "pervaded by a sense of wrongness," and "manifestly unjust to sustain."
Basically, his decision opened the door to allowing larger emotional distress jury awards to go unscrutinized.
So, get your policy in place, communicate it, train your employees on it and especially your Supervisors.